I was having a heart felt conversation with one of my family members this morning about the "do's and don't's" for infants. I realized that as I was trying to force my opinion on her about something she felt wasn't appropriate for her child, I was one of those overprotective parents once too and still am. I followed my pediatrician's advice religiously, I had the baby books, and I did a ton of research. Needless to say, I feel extremely qualified as a parent and having four years of parental experience to prove it. I am a parent that is full of knowledge, and sometimes that knowledge compels me to throw my opinion's out at other parents. It also causes me to lapse in the guideline's of certain by products, because I know the type of parent that I am and I won't leave the sight of my baby who might be eating something (food) that could cause him to choke. The point is, I'm right there and some parents might not be, hence the by-products need for age requirements. The conversation was about teething biscuits.
Earth's Best Teething Biscuits.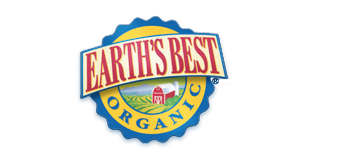 Made out of Barley or Wheat, and 100% organic. They are used for teething babies and for babies who have started solid foods. My six month old little man loves them, but hasn't cut any teeth yet. I, however, watch him religiously to make sure that as the biscuit dissolves he is only sucking and not clamping down so pieces do not get in his mouth. He sits up on my lap while he chews on them. This product can be a choking hazard for parents who give them to their children unattended, which should never be done.
I started giving Mark Jr. these biscuits because he loves food and hates teething rings, cold or warm. What does he love even more? .. Mommies milk. That being said, I wanted to give him something that would keep him happy when his teeth are bothering him because I don't believe in giving my babies medicine for every ache and pain if there is another alternative for them. He loves them. I love them. I watch him while he chews on them. We are happy. :)
More personal parenting tips for youngsters, by your's truly..
Mark Jr. will not get juice until he is a year old because he'll be getting enough servings of fruit from his baby food, eliminating the need for juice until his first birthday. When he starts getting juice it will contain a 50/50 split of water and juice until he is three years old. Doctor's orders. I haven't decided about cow's milk yet only because of the recommendations for breastfeeding so we are going to work with our peditrician on what to do and when. Breastfed babies are harder to wean and I am not sure of the weaning process. I do, however, intend to breastfeed until he is a year old (if he doesn't try to bite them off HA!). I was unable to do this with my daughter because of poor guidance, so this road in my parenting life is unexperienced. :)
I tend not to flaunt the time well spent with my kids or condemn other parents who do things differently than I do. I love sharing fresh idea's about parenting and finding new outlets to do things that aren't always the norm. ...I do like to promote these new ways of parenting and fresh idea's to my pediatrician so they know that I do my research and I know what I'm talking about. I'm an intuitive and well-informed parent who listens closely to doctor's and equally, to alternative methods.
I will definitely be posting more on my personal opinions on infant and pre-schooling parenting for sure.
What are your parenting tid-bits?
Where do you clash in performing parenting norms?
I would love to hear from you!
Candice S.
**The reviews on this specific product(s) are strictly that of a personal opinion and not submitted as a paid for review or advertisement for this product. They are perceived out of personal want and use by Rattles and Redheads.**